Cruise shore excursion
Cruise shore excursion, I want to reserve this section of the website for all passengers that embark and disembark from a cruise in. We know that Italy is the most important cruise terminal area in the mediterranean sea. What a pleasant journey to embark in Venice for a wonderful cruise in the Mediterranean. Or just choosing other important terminals like Civitavecchia, Livorno, Naples, Genoa and many others. This is really an interesting solution to move from one port to the other one. Hence spending a day to visit the most important places in the Mediterranean, or for long journeys in the oceans.
Just embark and disembark without stress
This excursion proposal is for all passengers that embark and/or disembark from their ship. Let me ask you: how many time you reached the cruise terminal area too early and you waited in the terminal to embark for at least half day? Or, more common, how stressful is when you disembark within 10 am (usually they don't let you stay on the cruise) and you have your flight late in the afternoon? I think you can spend this time in a pleasant way. This page is for you!
Your luggage and the professional driver
You travel with many heavy suitcases and trolleys, it is very hard for you to carry them and it seems too complicated to spend some hours visiting interesting areas…. This is not true! You have a professional driver and a vehicle where you can leave your luggage. Take your time and feel free to move without problems! Make even your last day unforgettable!
Your tailor made excursion
Just close from your embarkation or disembarkation place, you can find something that can really surprise you. As a result, it can be a walled medieval village, a winery, or just a shopping place. As well as a town with some important culture site, or a garden. In conclusion, just have your last Italian lunch before your departure… Italy is a country full of charm!
Anyhow, this solution is valid also for all the travelers that have to leave a hotel room or for any other similar situations.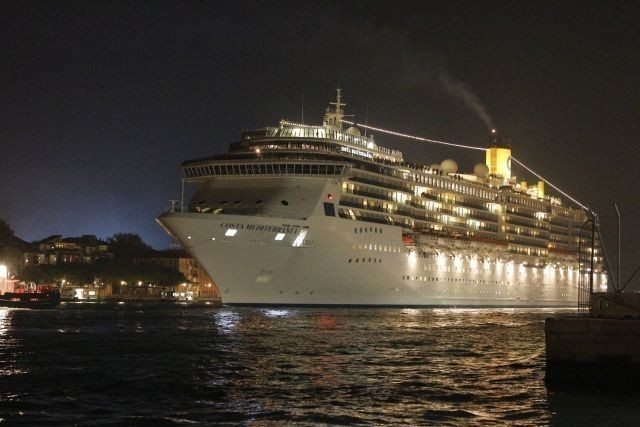 Venice cruise terminal
Every year, from April to October thousands of passengers embark and disembark from different cruise ships. Hence, thanks to the third most important Italian airport (Marco Polo), it is very easy to reach the cruise terminal of Venice. In fact, the connections are made by bus, cabs or water taxis and it takes about 20/30 minutes.
For our half day excursion, we decided to offer tours on the mainland and avoid the island of Venice for cost and logistic reason. Like reported, it's important to keep the luggage in the trunk of your vehicle. This is just a little taste of many solutions proposed: