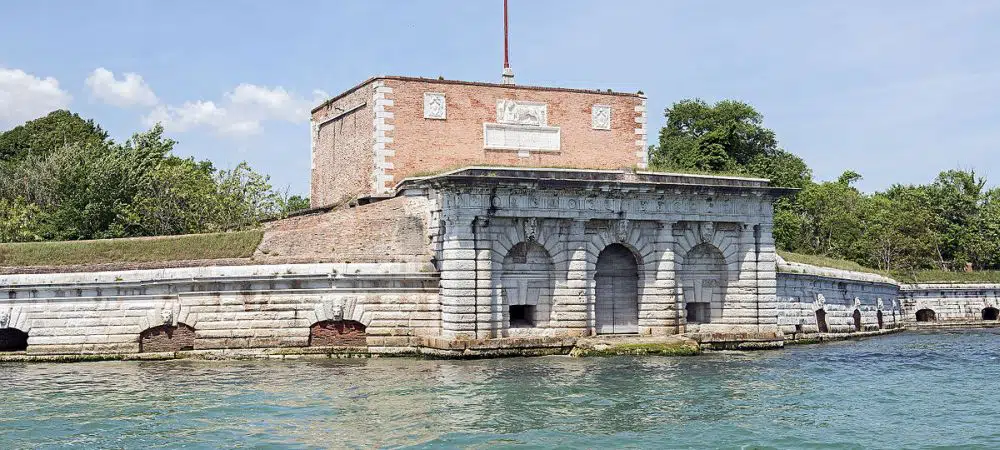 Michele Sanmicheli – Verona 1484, Verona 1559
Michele Sanmicheli was an architect and urban planner, and he completed his training in Rome in the cultural environment dominated by Bramante and Raphael. In 1509 he took over in Orvieto the position of master builder of the cathedral, held for eighteen years. Then, in 1526, he moved to the direct service of Pope Clement VII, who entrusted him with the task of supervising the fortresses of the Papal States.
Back to the Veneto
Leaving Rome after the sack made by the Landsknechts in 1527, Michele Sanmicheli returns to Verona. As a result, he becomes one of the first diffusers of the central Italian culture in the north of the peninsula. In the Veneto area he works as an urban planner, designer of aristocratic buildings and official military architect of the Serenissima.
Michele Sanmicheli reinterprets Bramante and Raphael
Looking the residential buildings designed in Venice (Palazzo Grimani) and in Verona (Canossa and Pompei palaces) Sanmicheli reconnects to classicist architecture reinterpreting Bramante and Raphael. His works of military architecture include the fortifications of Zadar, Sibenik, Corfu, Cyprus, Crete, Bergamo and Alexandria.
Some of Michele Sanmicheli's works