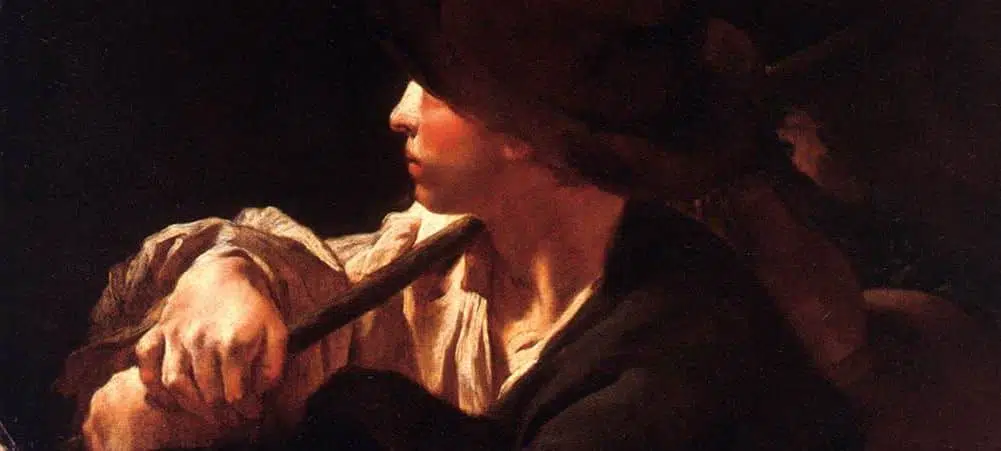 Giovanni Battista Piazzetta – Venice 1683, Venice 1754
Giovanni Battista Piazzetta is the son of a wood sculptor and carver. He matures his youthful experience in Venice and at twenty he moves to Bologna in the workshop of Giuseppe Maria Crespi. During this stay, Piazzetta is profoundly influenced by a style that remains tied throughout his artistic career.
Return to Venice
In 1711 Giovanni Battista Piazzetta returns to Venice, a city he will never leave in his life. He opens a very active workshop, obtaining important commissions. Over the years his painting shows a lightening of the palette, while the compositions are increasingly affected by the perspective artifices of the Bolognese school attended at the beginning of his career. This trend, substantiated by the study of Sebastiano Ricci's works, is clearly evident in the altarpiece for the church of St Mary of the Rosary commonly known as I Gesuati, in Venice, depicting "Three Dominican Saints".
The style of Giovanni Battista Piazzetta
Along with altarpieces he painted numerous paintings with half-figures, which treat with scenes of everyday life and biblical scenes interpreted as pastoral idylls. The works are always defined through an incisive design and crystalline light inspiring the modern compositions of Giambattista Tiepolo, his contemporary Venetian artist.
Academy of Fine Arts of Venice
In 1750 Giovanni Battista Piazzetta was appointed director of the newly founded Venice Academy of Fine Arts. During his last years of life, he devoted himself more and more to publishing, providing drawings and elaborating compositions to illustrate important volumes.
Some of Giovanni Battista Piazzetta's works