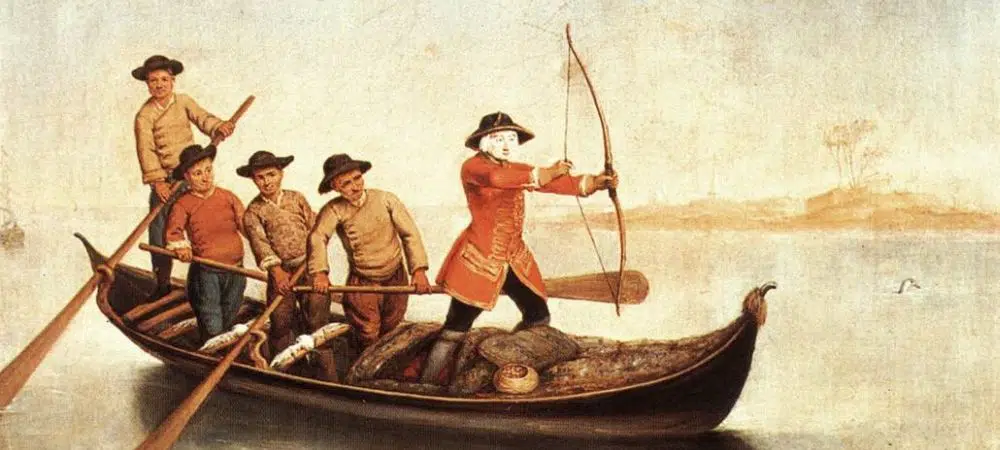 Pietro Longhi – Venice 1702, Venice 1785
Pietro Longhi, who was called Pietro Falca, is a contemporary of Francesco Guardi and Giandomenico Tiepolo. Venetian artist, he was a pupil of the Veronese painter Antonio Balestra. Subsequently, following a journey to Emilia-Romagna completed between 1732 and 1734, he was influenced by the paintings of Giuseppe Maria Crespi.
Painter of the Venetian aristocracy
Longhi was much appreciated and sought after by the Venetian aristocracy, working for the most prestigious families in the city. During his long activity, he initially experimented the fresco technique by performing "The Fall of the Giants" in the great staircase of Palazzo Sagredo in Venice.
Pietro Longhi's new genre
Hereafter, he introduced in Venice a new type of painting, moving to another genre of artwork. His works display interior scenes where the characters are shown grappling with the big and small chores of bourgeois life.
The real Venetian life
Far from social protest, his brush is fast and light. Pietro Longhi was very careful to catch with vivacity and sometimes with pungent irony, always subtle and graceful, passages of real Venetian life. The scenes take place in the patrician residences as in the bourgeois houses or in the campielli of the lagoon city.
Stage characters
In his paintings the characters parade posing as on a stage. They are always wittily outlined, which recall the atmosphere of Carlo Goldoni's theatre, of whom Petro Longhi was a friend.
Some of Pietro Longhi's works