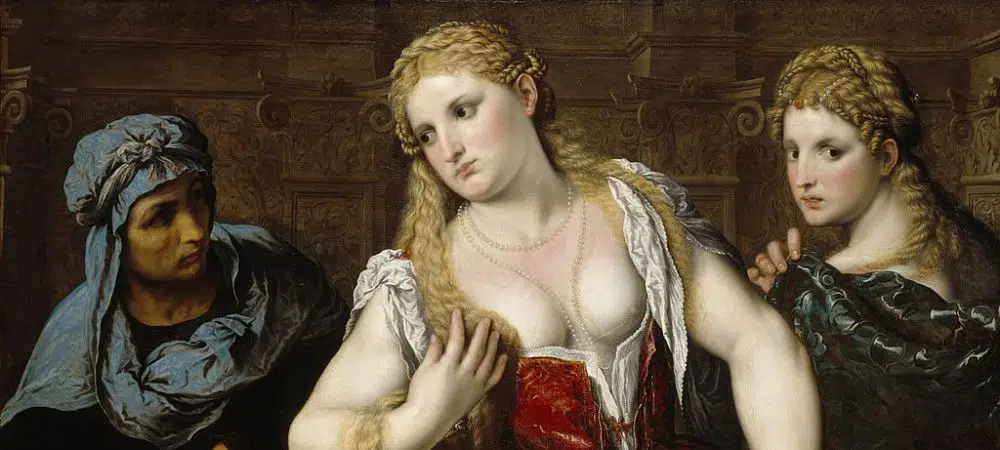 Paris Bordone – Treviso 1500, Venice 1571
Paris Bordone, born in Treviso, has lived in Venice since 1518 where he spent most of his life. in his works, Giorgione's influence is strong and lasting. However, during the second decade of the sixteenth century, he enters Titian's workshop from which he will draw inspiration for his future works.
Paris Bordone's masterpiece
His first important work dating back to around 1525 is the "Madonna with St Christopher and St George". Today the painting is exhibited in the Tadini Academy of Lovere. But the work considered a masterpiece of this Venetian artist is "The Fisherman Presenting the Ring to the Doge" dated around 1534. Now preserved in the Gallerie dell'Accademia in Venice, the painting was probably commissioned by the Scuola Grande di San Marco.
The travels of the Venetian artist
He moves to various cities in the Veneto region, to Milan and Augsburg. While in 1538 he went to France to the court of King Francis I. The personality of Paris Bordone appears to be that of a somewhat refined painter, but not of the first order compared to Titian, Tintoretto, and Veronese, his contemporaries. The last years of Bordone's life mark an involution phase from an artistic point of view.
Some of Paris Bordone's works