Cittadella, a Middle Ages site
The last memory of Cittadella I had was quite disappointing. A fast visit to the center with part of the walls from the outside that had appeared almost abandoned. And then the interest disappears preferring other medieval sites that were able to give me a sense of power, beauty, and interest.
A few days ago, by chance, I receive the proposal to visit this medieval town. I accept it, and before i left, I check the web to have some information that could be useful. Therefore, I realize that this medieval city has changed a lot and I'm happy to go to discover it. Ready with my camera, we leave on a cold but beautiful day.
In the middle of the Padana plain
We are in the middle of the Padana plain, between the towns of Padua, Vicenza, Bassano del Grappa, and Treviso. Hence we find an interesting medieval fortified town: Cittadella. Reading the page dedicated to the Castles, we can fully understand the use of this fortification. Indeed this walled town was built by the Carraresi (the lords of Padua) for defensive purposes.
The purpose of this blog is not to report the history of Cittadella. But to describe an emotion with images and give information which I consider useful.
The medieval walls
Upon arrival at Cittadella affects the impressiveness of the medieval walls, a fundamental part of this visit. Today these walls, considered the better preserved in Europe, are entirely practicable. An elliptical shape, they have a circumference of 1461 meters, 30 meters high. Furthermore, the entrance doors are 4 and correspond to the 4 cardinal points. Also, a moat of a spring water runs all around the walls.
Hence, thanks to this wonderful restoration, we can discover the city and the outside from a point of view also used in the Middle Ages in this region!
The information office and the entrance of the walls are at the northern gate (Porta Bassanese).
Cittadella, a place to visit!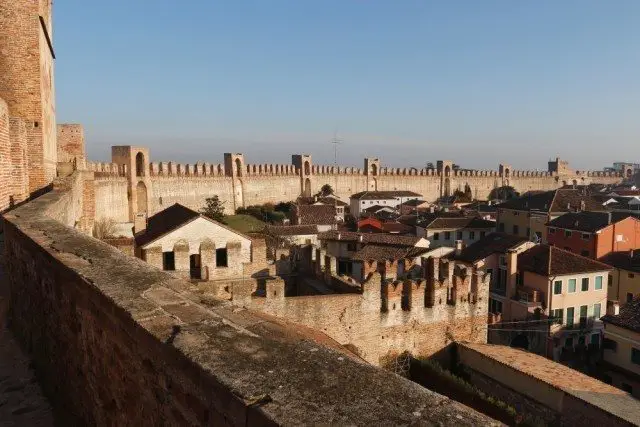 By Daniel Tesfamikael
I'm the content Manager of Sightseeing in Italy. In addition to the blog posts, I manage all the articles of the website. As well as all the social media giving tips and solutions for travelers that are going to visit Italy. This is a country full of charm, able to satisfy all kind of needs. just make your choice…